Around the Corner
By Melanie Moffett
Jul 25th, 2014
0 Comments
2479 Views
article by Michael DeVault | photography by Joli Livaudais
Times are changing for the restaurant scene in Monroe, with a number of new and exciting dining opportunities on the horizon. BayouLife visited with the proprietors of five of the more than dozen new restaurants, bars and eateries whose openings are set for later this year. What we found excites us and will excite you, as well. Whether you're looking for the perfect loaf of French bread, a little bit of New Orleans jazz brunch or the best steak in America, you'll be able to find it all close to home, with these five restaurants that are opening just around the corner.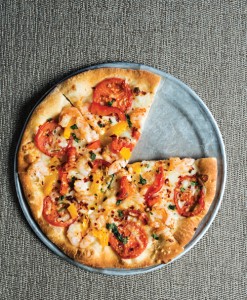 Newk's Eatery
Newk's in West Monroe and Ruston
Opens: West Monroe – Late 2014, Ruston – Winter 2015
In the competitive world of restaurant franchise concepts, one of the fastest growing sectors is the "fast casual dining" concept, which combines fast food's service and speed with fresh, quality products and an upscale dining atmosphere. If this sounds a whole lot like Newk's Eatery on Tower Drive in Monroe, that's no surprise. Newk's pioneered the concept on the heels of the company's success with McAlister's Deli. While Newk's is one of the fastest growing franchises in America, closer to home the hard work of James Fuller and James Hardin, along with the Nela Dining, LLC team, has made Newk's a consistently popular and happening spot for lunch and dinner.
Hoping to capitalize on the success of the Monroe location, Hardin and Fuller will open a second location of Newk's Eatery in the Glenwood Medical Mall on Thomas Road in West Monroe later this year. They will follow up that location with a third Newk's in Ruston, sometime early next year. "We are proud to locally own the franchise of Newk's Eatery, which enables us to grow and give back to our own community," says the Nela Dining team.
Visitors to Newk's are greeted at the counter by friendly staff who take orders and provide suggestions. After a visit to the drinks station and a pass by the condiments table, diners take a seat at one of the comfortable, well-sized tables. A server delivers their meal, made-to-order, within just a few minutes. To-Go orders are also available at a convenient walk-up register dedicated to that purpose. It's all about fast, casual and good at Newk's Eatery.
Try the soup and sandwich combo, pairing a soup of the day (the Fire Roasted Tomato Basil is always a good choice) with the House Salad or a Caesar. For a spicy kick, try the Italian, featuring capicola, mortadella, pepperoni, salami and provolone cheese with yellow onions, hot cherry peppers and Italian sauce. Or, if you're looking for something special, watch their seasonal offerings, which this summer introduced the Red, White and Blue Salad.
It's fast, fresh and good, which was kind of the point. "We, as owners, knew the people of Ouachita Parish would benefit from having a restaurant that could deliver food that is fast, fresh and wholesome for the entire family to enjoy," say the owners.
Karma
1808 Tower Drive, Monroe, LA
Open:  Now
There's a new kid on the block when it comes to sophisticated nightspots. Courtnee Crews and team want their customers to come by, relax for a bit, nosh on some appetizers, have a few drinks and take in the atmosphere at Karma, a wine and cigar lounge in Midtown. Crews says she's targeting the professional set with the bar and lounge, which opened its doors in late July. "It's a place where you can come and relax after work," says Crews, which makes Karma's location ideal. It's situated on the corner of North 18th Street and Tower Drive in Monroe, affording high traffic and easy access to customers from around the corner or across the river.
Crews calls Karma's atmosphere "comfortable modern." Muted colors, comfy furnishings and low-key lighting combine to provide intimacy and quiet, while also encouraging good conversation. Karma is also candle-lit, which lends an element of elegance to the interior. "It's sleek looking and modern, but also kind of funky," Crews says.
The walls are decorated with the works of some of the area's favorite local artists. Not only does this underscore Karma's appeal as a locally owned and operated lounge, it provides exposure to the burgeoning art scene. If you see something you like, it can be yours, too. "You can buy it off the wall," Crews says. It is just one of the ways Karma is reaching out to the local arts scene.
A spacious outdoor space provides the perfect atmosphere for an extended visit over a cigar. She expects to also have live music on the weekends featuring local performers.
At the bar, Karma mixologists hand-craft a plethora of delicious concoctions with a unique flair. Lovers of the bubbly will enjoy the Flute, a delicate blending of Chambord, fresh cucumber, and lemon juice with champagne. If an Old Fashioned is more your speed, consider the Georgia Bourbon, a fresh take on the timeless classic. Bourbon whiskey is mixed with fresh peaches, Angostura bitters, fresh thyme, and topped with ginger beer. For sure, don't miss Karma's signature, "The Cruise." Vodka, lime juice and fresh cucumber are served on the rocks with club soda.
"We use a lot of fresh herbs and bitters," Crews says. "And we juice the fruit right in front of you."
Karma also offers a menu of light appetizers and finger foods, starting with the Shrimp Martini. Eight jumbo shrimp lounge on the rim of a martini glass, filled with Karma's own cocktail sauce, and garnished with an olive. The Formaggio Assortimento is a deliciously selected cheese tray with three different cheeses and fresh grapes. They also offer Insalata Caprese, a traditional caprese salad with basil, olive oil and tomatoes served on fresh sliced mozzarella.
The wine list is also top-notch, with an offering to fit every budget and taste. For the sweet tooth, Viette Moscato is available by the glass or bottle. The Hahn Chardonnay is a can't-miss paired with the cheese tray. For the red wine aficionados, consider a glass of LaCrema Sonoma Cost Pinot Noir. Or if you're looking for a full-bodied experience, the Dominus Napanook is their premium stock and available by the bottle.
A wide selection of domestic, import and craft beers round out Karma's offerings, making this new nightspot one of the most exciting happenings in Midtown. "We wanted to make it a nice, down-to-earth place where you can come after work," Crews says. "Karma is a different experience that, we hope, you really can't get anywhere else in Monroe."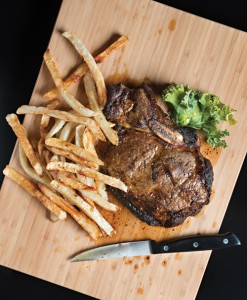 Doe's Eat Place
Washington Plaza, Monroe, LA
Opens:  Early Fall
When it comes to steak houses, it seems there's a pretty wide gamut to choose from. On the low end, you have your Golden Corral and Western Sizzler. For a more refined experience, there are the chains like Outback or Lonestar, and if you're looking for that top-shelf experience, there's Sage or, in Jackson, Ruth's Chris. When it comes to steakhouses, there is a variety of local and regional options in every steakhouse category.
Then, there's Doe's Eat Place.
The Greenville, MS steakhouse has long been a quiet giant in the world of steaks. Doe's first opened in 1941 in a ramshackle grocery that once housed Dominick "Doe" Signa's family store. The restaurant is still in that building today and has been grilling up what Bon Appetit Magazine called "the best steaks in America." That's high praise, but deserved for those in the know about Doe's Eat Place. For those of you who are unfamiliar, you won't have to drive to Greenville to experience it, thanks to Sean Hammons, Andy Eaton and Andy's mother, Virginia. They will open Doe's Eat Place No. 9 in Washington Plaza, offering area diners the chance to taste the Doe's Experience.
"Doe's, by far, is the best steak I've ever had," says Hammons. But it's not just about steaks. Doe's offers an extensive menu that includes shrimp, salads and Hot Tamales. Yes, you read that right. Tamales. "The tamales are amazing," Hammons says. "Just the overall feel of the restaurant is great."
After two successful locations in Greenville and another in Paducah, KY, Doe's began offering franchises. So far, there are Doe's Eat Places franchises operating throughout Arkansas, in Baton Rouge and Tulsa, OK. Each location offers a unique take on the Doe's Eat Place brand, while simultaneously remaining faithful to what made the original a success. The secret to that success? Hammons explains it best. "I think what's going to make Doe's here, in Monroe, unique is that it's quality products, great service and you can come as you are."
People can park the farm truck in the parking lot, or they can come in, suit-and-tie, after work. "Whether coming in off the river or from a black-tie affair, everyone is welcome," Hammons says. "It is 'Come as you are and eat a steak.'"
In addition to a phenomenal offerings of steaks and tamales, Doe's Eat Place serves up a traditional bar fare of mixed drinks, domestic and import beers, and select wines. That's a departure from Doe's No. 1, according to Hammons, who says, "The original Doe's doesn't have a bar, but all franchises are required to have one."
The hospitality business is no stranger to Hammons or the Eatons. Hammons worked at Blue Monkey for years, and Eaton is the owner of Live Oaks Bar and Ballroom. They're excited, too, about the location, which has an intimate and unique atmosphere. However, if you remember the days of The Cellar or New Orleans Café, you're in for a treat. Hammons says they've undertaken a significant remodeling and updating of the restaurant. "Every restaurant that's been there before has had kind of a tavern feel," Hammons says. "We're trying to make this more of a down-home feel, as close as we can get it to the original, where everyone just feels welcome and invited."
Hammons recommends the porterhouse, which he points out is enough to share. Or, if you'd prefer, a thick-cut traditional ribeye is always a good choice. Flavorful and juicy, this is steak the way steak was meant to be served. And Hammons is sure that Doe's Eat Place in Monroe will lend its own hint of original to the Doe's brand, with some as-yet-to-be-revealed menu items. "We want them to be a surprise for our customers," Hammons teases. "It's going to add a little flair that no one in town offers."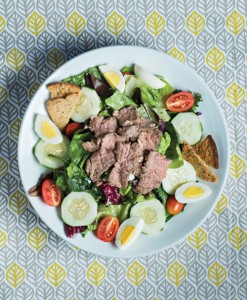 Viexu Carré Market
1623 N. 18th Street, Monroe, LA
Opens:  Mid Fall
When Vieux Carré Gourmet closed earlier this year, the Twin Cities lost a unique establishment that had become, over the past few years, a fixture of the food scene. Gone were the fresh baked breads, the extensive wine selections and the variety of imported cheese. For three women who've spent a lifetime with food and entertaining, the idea behind Vieux Carré wasn't just a good idea. It was something they wanted in their community. So, according to partner Leigh Liles, they talked it over and decided to embark on "a big undertaking."
"We saw a need for it," says Liles, who will open Vieux Carré Market this fall with her sister, Therese Nagem, and their cousin, Jaclyn Hall. For the trio, the idea of having a gourmet market was enticing. "We wanted a place like this for ourselves, so when the prior Vieux Carré was closing, we decided to open it back up and continue to provide that for people."
They're still in the planning stages, reaching out to potential suppliers and organizing their thoughts on the menu, and formulating a plan for new décor. The women know what they want, though, and their vision is just a little bit different than the original Vieux Carré Gourmet. "It'll definitely have more of a market feel to it, with lots of fresh produce, fresh seafood, fresh meat."
Instead of that "special treat" visit, they're hoping to create a more casual, "shop daily" establishment. In today's grocery climate, customers are demanding freshness and more organic products. To that end, Vieux Carre Market will provide a variety of fresh bakery goods along side meats and cheeses. Also, a variety of seasonal produce will lend a certain "farmer's market" appeal to the new store. As much as possible, Vieux Carré Market will follow a local supply chain. "We've partnered with an organic farmer to provide seasonal fruits and vegetables," says Liles. "Certainly, we're working with local people on supplying our meats."
Another key factor in the Vieux Carré Market concept will be a focus on organic products as much as possible. They're hoping to offer organic meats and vegetables. Even the mayonnaise they use in the Vieux Carré Chicken Salad is organic. "Whenever we can, we're going to use organic products."
One area where they plan on building on Vieux Carré Gourmet's successes is in the wine, spirits and beer selection. Liles says they're in contact with suppliers of fine spirits and wines and are excited to bring in an array of craft beers from local, national and international breweries.
Vieux Carré Market will continue, too, the offerings for prepared foods. They'll have a host of delicious cuisine, prepared-to-order and ready to eat, in the New Orleans style market tradition. There are salads, soups and sandwiches. Liles recommends that customers try the Salmon Salad, a salmon steak grilled and served atop a bed of fresh lettuce with salad fixings. Another offering that's sure to be a hit will be the Grilled Shrimp Po Boy. A healthy heap of fresh Gulf shrimp are seasoned and grilled, served up dressed on Vieux Carré Market's own fresh-baked bread.
In addition to a wholesome, family-style lunch or dinner, Liles, Nagem and Hall hope Vieux Carré Market will become a new "one-stop shop" for all of the items you'll need to head home on a Saturday afternoon, toss a few steaks on the grill, and relax with friends and family. Liles envisions Vieux Carré Market as the first choice for quality meats and trimmings, including the sides and vegetables. She pictures husbands deciding to grill out, dropping in and picking everything up with convenience, speed and value. At least one man is already a fan of the idea – Therese's husband, Sammy, who has worked for years in the restaurant business. "He agreed it was a good idea," Liles said with a smile.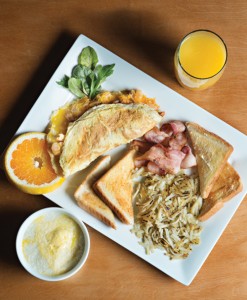 Papa Joe Jr.'s
401 Bres Avenue, Monroe, LA
Opens:  Late Summer, Early Fall
You wake up on your day off, lounge in bed for a bit longer than you expect and begin to think. Your mind strays to a recent trip to New Orleans, and then, before you know it, you're craving a beignet and a cup of café au lait. Served, of course, al fresco, with the quiet hum of the city in the background to keep you company while you read the morning paper.
The only problem is New Orleans is six hours away. But take heart. Just up the street a ways, in the heart of Monroe's Garden District, a new restaurant is hoping to step into that void, when Donald Moore opens Papa Joe Jr's N'walins Style Eatery. "People go to New Orleans, eat beignets on the patio and drink their coffee. I want to bring that here," says Moore, a construction and pipeline contractor who was looking to bring a Louisiana tradition closer to home.
Tradition plays a big part in Papa Joe's, which will serve more than just breakfast. It's a full-service restaurant, dishing up three meals a day, seven days a week. Opening in late summer or early fall on the corner of Fourth Street and Bres Avenue, Papa Joe Jr.'s will make its home in the historic old house that Ernesto's once called home. Renovations are currently underway to restore the building. Moore and his crew are taking extra care to preserve both the history and character of the building. Their respect shows, too, in the meticulously restored mantle that has graced the entry of the building for decades. "A lot of people are excited about coming back into this building," Moore says. "People come by the house and talk about how they're excited to see what we're doing."
Though Moore will wax nostalgic about a good New Orleans breakfast, he doesn't want people to think Papa Joe Jr.'s is all about eggs and omelets. For lunch and dinner, they plan to offer po boys, pastas, shrimp, burgers and appetizers. Moore also says be sure to try his red beans and rice, which he says will be one of the best around. A Rayville native, Moore has lived in Monroe since 2005. He travels for his main job, working pipeline construction, but says he began to think about his future a few years ago. "I was looking to get something started so that, when I retire, I have something to come back to," says Moore, who shipped back out to a job site in Baytown, TX the last week in July. He picked a restaurant for one reason. "I've always liked to cook," he says.
A glance at Papa Joe Jr.'s menu underscores Moore's commitment to traditional Louisiana cuisine. There are roast beef, turkey and Italian sausage po boys, just to name a few, served on fresh Gambino's French bread. Fresh gulf oysters and shrimp headline the seafood selections, and the burgers are made in-house. The Bayou Blaster promises to be a real pleaser, with a half-pound of ground beef served under pepper cheese and chili, with spicy sweet jalapeños. The appetizers grouping is a cornucopia of Louisiana favorites, from Fried Mushrooms to Alligator to Fried Pickles. Moore recommends the Fried Green Beans. A healthy variety of salads and wraps round out the menu.