Bayou KidZ: Enjoying the Little Things
By Admin
Nov 3rd, 2016
0 Comments
228 Views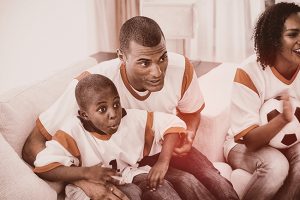 Having an "Attitude for Gratitude" This Thanksgiving
article by Cindy G. Foust
Okay, I told a story. You know, like a little white lie kind of story. I promised last month I would be writing my column for November on something light and mildly entertaining (although somewhat boring if you ask me, compared to the last few months), and recommend to my readers the 25 best ways to make hot chocolate. And as usual, I plan to get so far off topic that we will wonder where I ever started.
It doesn't seem possible that we are looking into the eyes of the 2016 holidays, but readers, get those shopping lists ready, because here we are. Praise the Lord, we are finally enjoying a weather reprieve, and it actually feels like November. Of course, by Christmas Eve, it will likely be raining, or we will have our ceiling fans going.
Nonetheless, like it or not, the holidays are here. I think I've shared with my readers before that my favorite holidays are the ones in the fall, especially after the weather turns cool, I love everything about this season. Don't get me wrong.  I do love hot chocolate and enjoy figuring out different ways to make it (see, I did manage to stay on the promised topic, albeit very briefly), but as I get older, I find myself getting more and more caught up in the season. Any of my other middle-aged readers find themselves doing a lot of reflecting these days?
I've written in columns past about gratitude and taking some time during the holidays to honor this season with thanksgiving. I've also encouraged my readers to create grateful journals with your children. And last year, I even did my best to persuade our BayouLife families to create their very own grateful tree.
This year, my column isn't promoting Thanksgiving memorabilia as much as it is simply promoting gratefulness. How so? I want to ask my readers something, challenge them even. How often do you just take a few minutes and observe life as it is going on around you? (Get that furrowed look off your face. I'm not about to go Billy Graham on you!) I mean, really stop and literally watch life pass you by? In most every single column, I write for this magazine that I love so much, I inevitably will reference the busy, manic lives we live. It's true…most of us stay in a break-neck, full court-press (and in case you are wondering, yes, I can shoot a 3-point shot) hubbub (I have been dying to use that word in my column) all the time.
In my own life, I so very much want to sit and smell the coffee, or is it the roses? I want to bake cookies for a sick friend or visit the home for the aging and just read someone a book or hold their hand. It's such a conflict for me, and I am sure many of you, in wanting to spend more time with my own family and friends, and instead, I find myself working from sunup to sundown to keep the dream alive. Sound familiar?
Recently, however, in the most unlikely of places, I had a moment of clarity; a moment that stopped me in my tracks…and that's the football stadium. My husband and our family have enjoyed the same reserved seats at the local high school, where my son is playing his senior season.
For those of you who have also enjoyed your same seats for many years, oftentimes, you will find yourselves sitting beside the same folks year after year. And you probably get to know them. Or do you? I'm as guilty as the next person, I guess, sitting beside the same people year after year after year, and just giving a polite nod, as I let them pass by to get to their seats.
This year, however, and perhaps it's because my son is a senior and I'm experiencing a lot of anxiety and emotion over the fact that he's "leaving the nest" in a few short months, but I've tried to sit in this same seat and simply soak in the experience. In doing so, I found myself drawn to one particular fan, who, for several years, has walked by me time after time, sat in his same seat with his very attentive and wonderful grandfather, but whom I have never engaged in a meaningful conversation with. This same little fan doesn't miss a
home game, and cheers on his team with the same vigor and energy as the cheerleaders standing on the track. This same little fan sits in his chair and sings every song to the top of his lungs (and very much on key), whether it's "The National Anthem" or "Who Let The Dogs Out." This same little fan asks constant questions about the game, the plays, the players, the referees and stays just as engaged in the game as the fans sitting all around him.
Recently, in one of those split second instances, you know, the kind that gives your life's perspective a douse of reality, this writer was thunderstruck (another word that makes me smile when I type it). That same perspective, the one that gets so caught up in the trauma and drama of everyday life, well, it got a little clearer…a little louder…and certainly, a little humbler. For there lying on the bleacher, stretched out like he was ready to stargaze, one of my best friends and I watched this same little fan participate in this exciting game through the eyes, and the sounds and the emotions of everyone sitting around him. As he lay on the bleacher, he would use his little white cane to tap to the beat of the music; or to cheer on his beloved team; or to scream at the referees to "MOVE THE CHAINS, MOVE THE CHAINS." Sandy and I were especially moved to tears when he joined in to sing the school's fight song, and said "This is my favorite part."
For you see, this precious child, who may not have the same "gift" as me, or Sandy, or you readers, to "see" the world in the same light, in the same way we do, used his disadvantage to show me that his "gift" of hearing was all he needed to "see" what we were seeing; to enjoy what we were enjoying; and to be part of what we were a part of.
I've thought about that moment in my life quite often over the past month, when life's circumstances seemed somewhat unfair or when I thought my problems were bigger than the stadium I was sitting in that night. And I've started to pray that that poignant moment will stay with me for a long time, because what it has made me realize is that I am indeed a very fortunate young (okay, somewhat young) woman. I am grateful to have the gift of sight, but what I should strive for is having the gift of perspective and being able to make the important things in my life, such as my family, my friends, my church, my priority; rather than letting my "sight" get bogged down by things I can't control or things that aren't nearly as important as I sometimes let them be.
What about you, readers? Are you with me this holiday season, in just letting your "sight" be set on what we are all so grateful to have? If not, I challenge you to shut your eyes, take a deep breath and think about the last time you experienced a moment of clarity. Or borrow mine, if it's been a while for you, and allow it the chance to help you sashay (oh, but the really cool words have flowed through this month's column) into the holiday season with a little bit clearer perspective.
Happy Thanksgiving to our wonderful BayouLife nation, may your season be filled with wonderful family, fellowship and also be filled with an "attitude for gratitude."