Catching Bass in Falling Fall Water
By Katie Sloan
Sep 25th, 2017
0 Comments
152 Views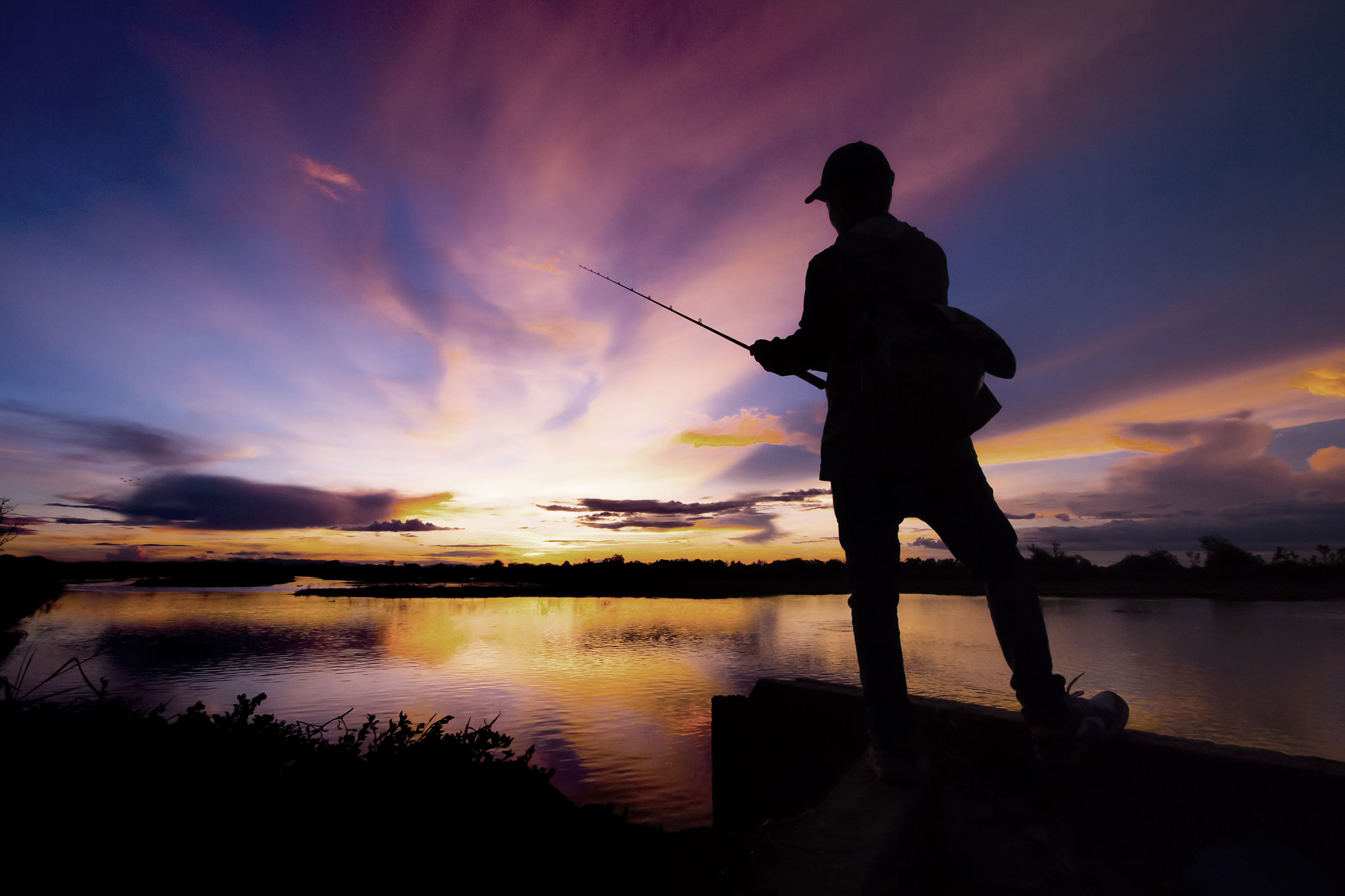 Article by Kenny Covington
Lake drawdowns are nothing new anymore. It seems each year more and more of our local waters are being lowered for one reason or another and while it does serve its purpose, it can make fishing for bass tougher than it usually is during autumn. In this month's column we are going to discuss where the bass go once the days get shorter and the water starts to fall.
There are two things to remember about fall-season bass, regardless of where you are fishing; bass will be baitfish and, for the most part, bottom contour oriented. A body of water's level doesn't change this. Less water in a lake can actually make the process of finding fish much easier.
It isn't uncommon for our lakes to be lowered as much as five or six feet during the fall/winter months and this can be intimidating when looking at what appears to be a brand new lake to fish. The areas we have always fished are often dry land and you are faced with a new set of issues when it comes to solving the puzzle of finding fish.
Instead of fishing the back end of a cove, you now may have to focus on the smaller points leading into these coves that are now dry land. Fishing shallower flats is still a viable option but you will need to focus on areas out in front of the coves you would have fished with normal lake levels. The idea is to view the lake as you would if it were at normal pool stage, but it will require being more open minded and using a bit of imagination.
As we mentioned earlier, another thing we want to do is focus on the shad schools. As the days get longer and the nights begin to cool down, baitfish will group into large schools and begin migrating to the backs of major creeks and coves. As the old saying goes, "If you find the baitfish, you will find the bass." In the fall of the year, this is never truer.
While following this migration be aware of the water depths in which you are fishing. A subtle bottom change is all that is needed to hold a school of bass this time of year. The bass have one thing in mind and that is to eat, and the presence of baitfish simply puts the odds in your favor. Often, a 3-foot flat can have all the perfect ingredients, good cover as well as a structure change such as a small drop off, but the lack of baitfish will be determine if you have success in this particular area.
Some other things to consider when fishing the fall drawdowns is the presence of aquatic vegetation such as coontail moss or milfoil. Areas with these types of healthy grass are bass magnets! The edges of lily pad fields can be good because the depth change found on the edge of them. Channel edges can be spectacular but can also be spotty if there is an overabundance of boat traffic on a particular lake.
So now we are out on the lake and we have an idea what we are looking for, what lures or techniques should we try? One of the key things to remember during this time of year is to cover water until you locate actively feeding fish. My choice for search lures is quite simple. Early in the fall I like a ¼ chrome/blue Rat L Trap, a ½ double willow leaf bladed spinnerbait, a Spook, a Pop R and a Square billed crankbait. If I am fishing stained to clear water, I will use shad patterns 90 percent of the time. With these five lures I can effectively cover the water column from the surface to depths of at least six feet.
Once active fish are located then you can slow down with more precise lures and pick an area apart. A Texas rigged senko, a 3/8 ounce finesse jig, a Texas rigged Zoom Baby Brush Hog and a Carolina rig will catch just about any fish that hasn't fallen for the aforementioned search lures. Color preferences are usually that of the fishermen but shades of watermelon or purple seem to work regardless of the water you are fishing. A quick tip: don't overlook dying the tips of your soft plastics in chartreuse. Often times the slight color change makes all the difference in the world when it comes to catching a few extra fish.
As you can see there are endless possibilities when it comes to fishing a lake that has been taken well below its normal level. I have heard anglers refer to fishing lakes under draw-down conditions as "shooting fish in a barrel" and this does carry some concerns. We have to do a better job controlling our resources and making sure we don't do more harm than good when it comes to keeping fish. The issue isn't keeping enough fish for a good fish fry. The issue is keeping way more than he allotted limit and consistently doing so. This is no way to keep a fishery in good condition once the water levels return to normal.
Wow, it looks like we have run out of space again for another month! I do hope we have passed along some information that will help you put more fish in the boat this fall. Please be careful out in the woods and on the water! Catch one for me and I will see you next month.