Greetings of the Season
By Katie Sloan
Nov 30th, 2017
0 Comments
60 Views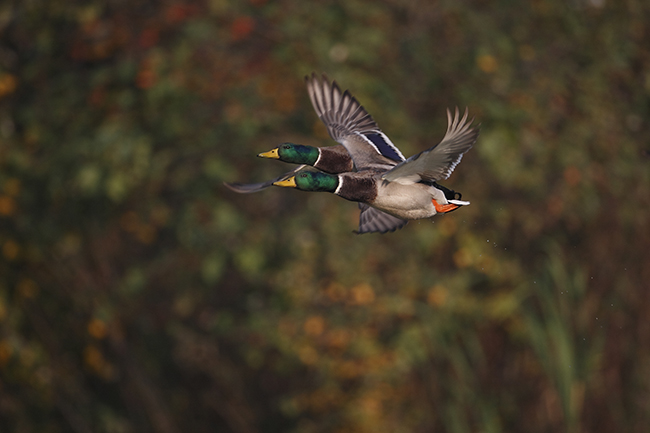 Article by Dan Chason
The best thing about December is all of the outdoor activity that can be enjoyed in Northeast Louisiana. We are blessed with abundant lakes, public hunting land and we sit right in the heart of the Central Flyway for migrating ducks and geese. However, it is not a blessing when you don't have a place to go or don't know when or how to determine what activity to enjoy. Let me advise you on what I have found to be as to the best places to hunt and fish this month, places open to anyone.
On the fishing side, December can be a bonanza for both crappie and bass. You cannot beat Lake D'Arbonne in the winter months for crappie. The second best lake if you don't mind the crowds is Poverty Point Reservoir in Farmerville. Let's examine D'Arbonne first if you are a crappie snatcher.
Everyone loves the main channel right near the LA 2 bridge. That channel has probably produced more crappie than any lake in America. The problem is that it is prone to wind and the best days for crappie are pre-front, which bring winds. Let me give you a long-kept secret: Get out of the main channel. If you get into some of the feeder creeks like Stowe Creek, you can not only escape the wind, you can find some unpressured slabs that are holding on the creek bends and waiting to be fed. My second favorite area is Little D'Arbonne Creek just north of the State Park. This area is abundant with big crappie and the channel is very defined should you be unfamiliar with the area. The main things to concentrate on are: Pre-front conditions, stay with the basics and obey your electronics and lastly, don't be afraid to use live bait. December is a great live bait month with shiners or with a jig, tipped with a shiner.
For bass on D'Arbonne in December, drag out the pig and jig along with shad colored spinner baits and crank baits and find the drains in the channels with brush on them. You can really catch some fine fish but you have to fish slow and then slow down. The trick on any lake in December to catching crappie consistently is to identify and keep your presentation just above the thermocline. Remember that crappie feed up…always. If you aren't getting bit, just go deep and come up shallow in 6-inch increments until you get a bite.
On Poverty Point there are many places to fish but everyone concentrates on the main creek on the north side, on the south end. It is a very productive area but in December, unless the weather turns bitter cold, crappie can be found in feeder creeks here as well. If you like to fish in a crowd, let me help you choose the right set up. Go with a 3 jig rig, stay with two poles and find the old brush on the channel lips. Johnny Garland jigs in the Mardi Gras, Electric Chicken and Blue Thunder cannot be beat on this lake. My best advice is to enjoy the boats around you and not get aggravated. These fish bite great really early and then it can be a slow drag. But keep moving around. The most important piece of equipment I have at Poverty is my marker buoy. Once you catch one, drop it. Poverty is notorious for catching many crappie in a small space. Anchor up and stay with them.
Now that fishing is covered, let's talk hunting. The number one, all time overlooked area to deer and duck hunt is the Upper Ouachita National Refuge. I have hunted that refuge for many years and can attest to its fine duck, deer and hog hunting. The problem there is the seasons are just too short. But if you can adjust and utilize your bow, you can have a lot of area to yourself for the most part. The thing that is overlooked on this Refuge is that people think you have to go to the back of nowhere to see game. I have harvested some nice deer and hogs within sight of the check-in areas. The secret here is scouting. Look for the many persimmon trees (my favorite) and the abundant overcup acorn trees for the best areas to find hogs and deer.
If I had to pick my favorite place to duck hunt on public land, it would have to be Overflow National Refuge. I have never been to any public refuge that kept that many ducks other than Bayou Meto. It is a duck mecca but requires a boat and some extensive scouting and patience.
Close to the Twin Cities it is hard to beat D'Arbonne National Refuge for ducks. Day in and day out, this large piece of land can yield some mighty fine duck hunting. My favorite area is as close as I can get to the blue line. I would almost swear that the ducks there can read a pamphlet and can see the blue line. The truth is that blue line is the closest to protected waters for them to rest.
Whether you hunt close or far this December, do this for me: Always were a life preserver, let a family member know where you are and please remember that Jesus is the Reason for the Season. Celebrate His birth with me and have a great month in the great outdoors. Happy Holidays and please share your adventure with a kid, a senior or a veteran.