How to…. Christmas Crafts!
By Melanie Moffett
Dec 1st, 2014
0 Comments
3022 Views
tutorials by Melanie Moffett | photos by Martin G Meyers
How to Make Hot Cocoa Mix Ornaments: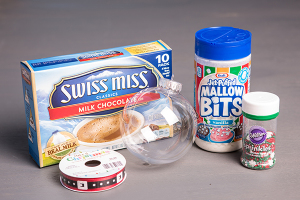 Materials: Clear Plastic Ornaments*, Hot Chocolate Mix (two packs per ornament), Marshmallow Bits (on the hot chocolate aisle!), Sprinkles, Chocolate Chips (Not pictured), Ribbon and Tags (Click here for Downloadable Tags)
*Glass will work, but I suggest taping the edges before you fill the ornaments to prevent chipped glass falling inside!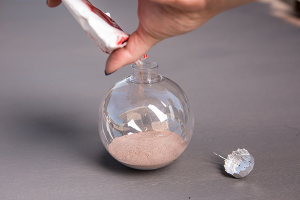 1. Pour in two packs of Hot Chocolate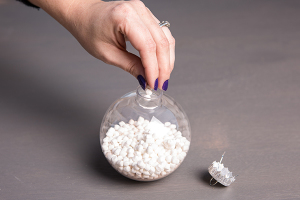 2. Add in marshmallow bits – at least a half inch
3. Next, pour in chocolate chips – at least a half inch
TIP: You can use any kind of chips –White Chocolate, Mint, Caramel. . .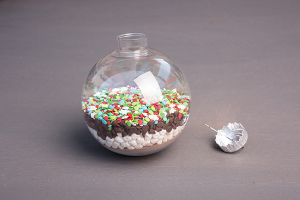 4. Time for Sprinkles! Add enough to cover the top layer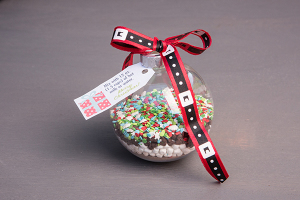 5. Finish off with a bow and tag listing instructions. Click here for Downloadable Tags or make your own!
---
How to Make a Christmas Tree Out of a Tomato Cage: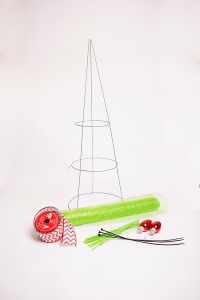 Materials: Tomato Cage (I used a 33"), Zip Ties, Pipe Cleaners (3 packs), Deco Mesh (2.5 rolls), Wired Ribbon and Ornaments/Decorations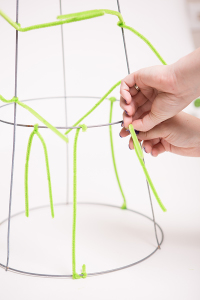 1. Secure the top of our "tree" with a zip tie. Twist pipe cleaners around the entire cage at even intervals. This is what you will attach your mesh to. I added extra "support" near the bottom to fill in any gaps later.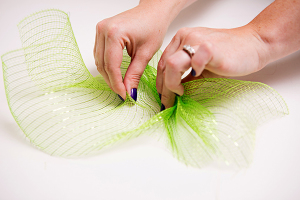 2. Cut your mesh into 8-10" strips. Begin with the selvage ends outward. Starting at one end, pinch your strip into a ruffle, so that the ends flare out.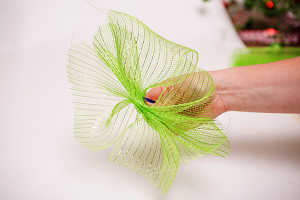 3. With the center held securely, attach your ruffle to one of your pipe cleaners on your tree by twisting the pipe cleaner  around it. Each pipe cleaner will need two ruffles attached to achieve a "full" tree.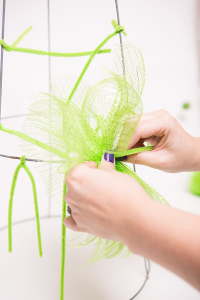 4. Slowly work your way around the tree, filling each ring of the tomato cage with your  mesh ruffles. Each ring should be covered, as well as wire that runs up and down.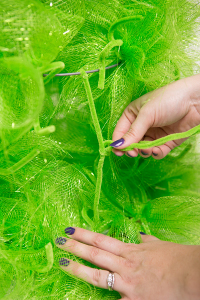 5. To fill in gaps, I added extra pipe cleaners and ruffles  to the extra support that I added in step 2 (above). Continue this until you see no holes in your tree.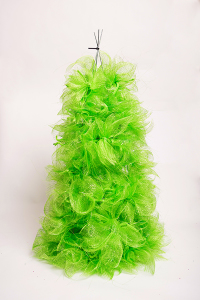 6. This is what your completed tree should look like. I left a little space at the top to add in a topper.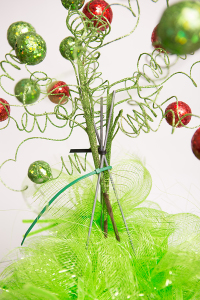 7. As I added in my topper decorations,  I added a second zip tie to hold everything in place. Trim off the excess so that it won't be noticeable.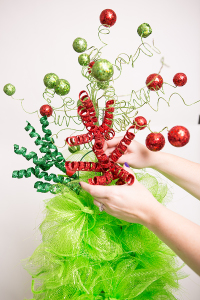 8. Continue filling the top of your tree with your chosen decorations to completely cover the top.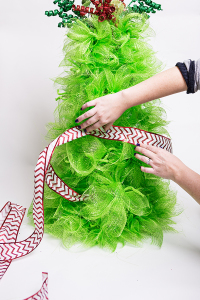 9. Next, I wove a cute wired ribbon throughout the tree to add a little color and fill in any barely noticeable gaps that popped up.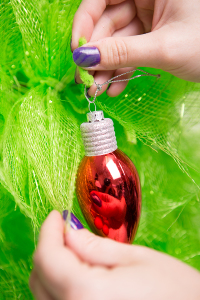 10. Finally, I added in lightweight ornaments. They can be easily secured with the ends of your existing pipe cleaners. Add as many or as few as you like.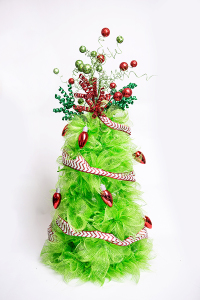 10. Ta-Daa You're done! You're finished tree will be the perfect addition to your holiday décor. The themes and colors are endless with your project… just have fun!