I Remember…
By Admin
Jun 27th, 2016
0 Comments
229 Views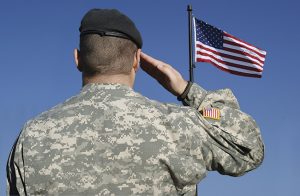 article by Paul Lipe
I REMEMBER a time, not too long ago, that whenever our National Anthem was played, all would stand at attention, facing the flag and quietly acknowledge their gratitude for all the blessings that they enjoyed as citizens of the United States of America. It saddens me that, in the present day, too many show so little respect for the flag and the freedom it represents – a  freedom purchased at an unbelievably high price.  I hope I never forget the sacrifices others have made, sacrifices that have secured and preserved our liberties that many in this world have yet to taste.  How important to you is the freedom that you experience in our beloved nation?
Often a thing is valued or treasured in proportion to its price – the more it costs, the higher is the value we put on it.   For instance, I drive a truck that is a little over ten years old and has logged about 110,000 miles.   If I were to sell my truck, I would probably get a little over $10,000 for it – not much money should I be considering a replacement for my vehicle.  Now, we own a small tree farm just south of Delhi, and I drive my truck all over the property, through mud holes, bumpy food plots  and often too close to the trees whose limbs cause scratching sounds that suggest I am not doing any favors for the paint on my truck.  Though I really do like my truck, I do not take the same care with it as I would if it were new.
I drive an old truck, and I treat it like an old truck.  My wife, Linda, on the other hand, has a new car that cost much more than a retired preacher can afford; however, she is well worth the price we paid.  But there is no way that we are going to drive her auto through the mud holes and back woods of our farm.  We value it too much to subject it to that kind of wear and tear.
It cost a lot and we are not going to treat it as though it had no worth.
So then, if value is, in part,  judged by cost, what is the price of our freedom in the U.S.?  And how do we show how much value we place on that freedom?
The history of our nation is highlighted by accounts of bravery and sacrifice that have gained and kept our freedom.  From the bitter winter at Valley Forge to the oppressive heat of the Middle East, men and women have paid a high price for our liberty, including the sacrifice of their lives, so that others might experience the blessings of independence.
Who is not moved by stories of soldiers who threw their bodies on a grenade to protect the lives of other soldiers with whom they shared a foxhole?   Or the brave passengers on United Flight 93 who, on, September 11, 2001,  stormed the cockpit and overwhelmed the terrorists who planned to fly that plane into a target just as their fellow jihadists had done at the Twin Towers in New York and the Pentagon in Washington, D.C.  These
heroes knowingly sacrificed their lives to keep America free.  They paid the ultimate price — for you and for me!
These great sacrifices made by service men and women of our armed forces are compounded by the price paid by families of those in uniform — families who have had to face their futures without a spouse, or father or mother, or sister or brother.
This month, when we celebrate our independence and are reminded of the sacrifices others have made to assure our freedom, let us remember those who have given so that we can experience the fruit of liberty – when we see a U. S. flag, let us express a silent "thanks" for those who have sacrificed their blood to keep that flag flying — and when our National Anthem is played, let us stop our talking, stop our texting,  stop any other activity and … just REMEMBER – with truly thankful hearts!
And finally, when I think of those servicemen and women who have paid the ultimate sacrifice, I remember another whose sacrifice is even more significant to me.  Just as we U.S. citizens ought to show our respect for and gratitude to those who have paid the price of our freedom, so we who follow our Lord should live lives marked by a similar gratitude.