Latin Food
By Melanie Moffett
Mar 27th, 2015
0 Comments
1414 Views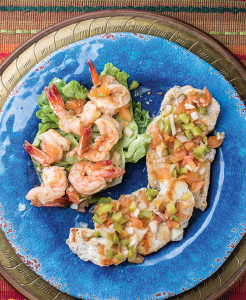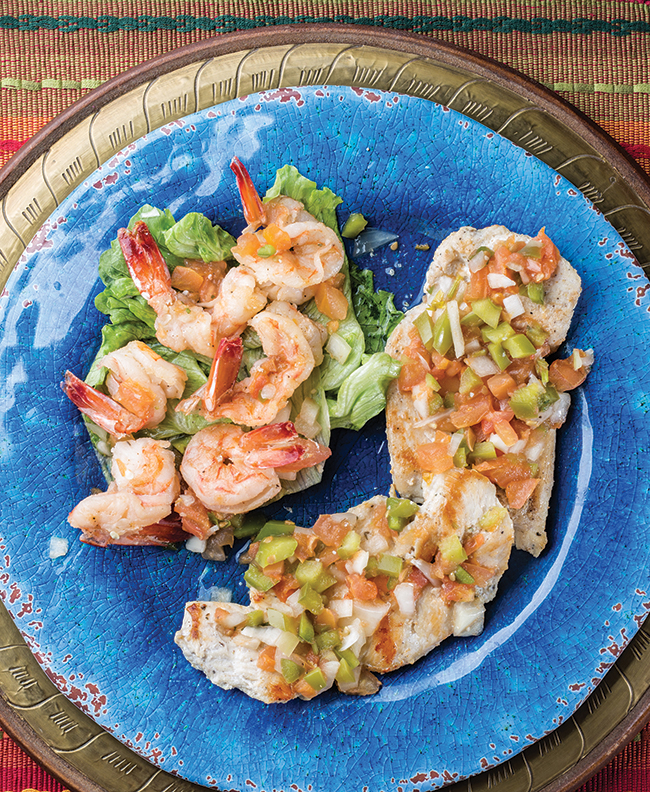 This remarkable culinary gem located in the heart of West Monroe, boasts bold, authentic Latin flavors sure to please.
article by Michael DeVault
photography by Martin G Meyers
For a little more than two years, a quiet, unassuming Thomas Road storefront in West Monroe has kept a secret. Those in the know are there three or four times a week, for lavish breakfasts, rich lunches and hearty dinners. And for those of you still in the dark about this remarkable culinary gem hidden near the mill, a single trip to Latin Food will make you a devout convert.
Owner Alex Cruz and his mother opened Latin Food in 2012 with one goal in mind. They wanted to bring the native cuisine of Honduras, their home country, to diners in Louisiana. The result of that effort is a parade of competing and complementary flavors that will both delight and surprise you. Before you dive in, though, Cruz offers just a bit of guidance to help decode the flavors. "People sometimes make the mistake that Mexican food is Latin food," Cruz says. "Our food is not as hot, as spicy, as Mexican food."
Instead, the cuisine of Honduras runs more to the flavorful and well-herbed. Hints of basil and allspice meld with the vibrant crunch of bell pepper and lightly sautéed onions before giving way to the slightly acidic sweetness of the tomatoes. In dish after dish, the flavors blend together, with high notes peeking up to stand out for just a moment before falling back into the mixture, a mixture that is as near sublime as any other spice palate in the region.
"It's tropical food, much different from Mexico. It's not spicy. The spicy is on the side," Cruz says. Try one of their meat dishes—perhaps a flank steak or a grilled pork chop—and you'll understand just what he means by tropical. A subtle citrus permeates almost every dish. And he offers up one other key fact about the food that will prepare you for the experience. "The food is fresh. Every product, fresh."
Cooking with fresh ingredients is a signature part of Honduran cuisine, and it's something Cruz grew up with in the country of his birth. Honduras is never far from view, either. The blue-and-white, spangled flag of the small, Central American nation hangs in the window by the door. The flag is a constant reminder of Cruz's home, more than 3,000 miles away. Honduras lies south of the Yucatan peninsula, between Guatemala and Nicaragua, on the Caribbean side of the isthmus. Cruz spent much of his youth in Honduras, and as he tells it, his mother cooked like this when he was a boy, before the family moved to the United States.
"These are all her recipes from back home," Cruz says. And it's his mother in the kitchen cooking, as well. That's her, smiling and waving to you through the window at the register, a brief exchange that underscores the "family" in this family restaurant. It's impossible to select "the" signature dish for Latin Food, and it's all delightfully unique.
If your first visit is in the morning, begin with the Honduran breakfast. It's enough food for two, but you won't want to share. The Honduran breakfast begins with fluffy, light scrambled eggs that have been perfectly seasoned. A side of fried black beans provides a rich, smoky addition to the plate, while two fresh, homemade tortillas steam on the side. For a small extra charge, add a grilled pork chop, chicken breast or strip steak.
The pork chop, which we highly recommend, comes seasoned and grilled to perfection, smothered under a hash of bell pepper, onion and tomato. Snuggled in between the eggs and the beans, a stack of fried plantains eagerly awaits dipping in the cup of house-made crème fraîche, a sweet-and-tangy way to end the meal. You shouldn't feel too guilty when you realize you've eaten every morsel on the plate. As the old saying goes, eat breakfast like a king, lunch like a prince, and dinner like a pauper.
And don't fret. At Latin Food, you can do all three.
If you're like us, you prefer to follow a large breakfast with a light lunch to save room for dinner. If that's your goal, try the Pupusas al Gusto, a trio of stuffed potato pancakes. The pancakes are stuffed with your choice of black beans, pork or chicken, and queso blanco is also available in any of the combinations upon request. Pupusas come garnished with a small dish of dipping sauce, a light, tangy tomato vinaigrette that provides just enough kick to the starchy potato base. An entrée in themselves, you can also choose Pupusas al Gusto as a starter to share among a table.
Another popular choice for lunch or dinner, perfect for the heart-healthy diner, is the Chicken and Shrimp Platter. In this dish, you'll have a hard time picking out each of the flavors, and you'll be strangely okay with that. The dish begins with a seasoned, grilled chicken breast pounded thin and tenderized before cooking. With just a hint of red pepper, the chicken begins with the tiniest suggestion of heat. But before the spicy has time to overwhelm, it's quickly supplanted by the bell pepper, onion and tomato hash. And just as quick as your nose finds the onion, it's gone, and the flavor finishes with a light touch of sweet, citrusy lime.
The second part of the dish consists of eight butterflied and grilled jumbo shrimp. Prepared to perfection, garnished with just a hint of citrus, these delectable delicacies aren't overcooked or over-seasoned. Instead, as with much Honduran food, the main ingredient is left to do most of the work. And that's a good thing. As with the Honduran breakfast (and the Honduran platter coming up), the dish is served with plantains and crème fraîche.
We close out our King-to-pauper dining experience back where we began—with a meal fit for a king. If anything approaches "signature dish" status at Latin Food–and we still contend it's all so good that nothing is "the" dish—it's the Honduran Platter, Latin Food's most popular offering.
A well-seasoned and grilled portion of flank steak begins this meal. A side of rice is blended and prepared with black beans and served in a small mound on the side. Two fried eggs join a serving of avocado, and then comes the fun part. Like much of Latin cuisine, an important part of the dining experience—think fajitas from the Tex-Mex palate—comes with final assembly at the table. Dish healthy portions of the rice, steak, avocado and Honduran cheese into one of the two homemade corn tortillas, and then top it with an egg.
At the end of the meal, waiting, are the ubiquitous plantains and crème fraîche, a perfect closer to a full, delicious meal—unless you want a dessert. Latin Food offers a dessert menu complete with a traditional Flan and a Tres Leches.
But there's one thing we've left out so far, and that's the element that will bring you back to Cruz's table again and again. The coffee.
Where the food in the kitchen is his mother's creation, Cruz excels at the coffee, which he prepares Cuban style, a technique he picked up during the 12 years he and his family spent in Miami. A rich, robust Pilan bean is espresso ground, and it's then steamed in the espresso machine. Separately, a slightly sweetened whole milk is also steamed. After the espresso and milk are prepared, equal portions are blended into the cup and topped with a splash of foam. Strong, rich and just slightly sweet, the coffee is the ideal companion to any meal. In addition to the house cup, Cruz also makes traditional espresso, both sweet and dry, and its tiny companion, a straight Cuban espresso served in a sipping cup no bigger than a thimble.
Over the last two years of business, Latin Food has become a staple of the ethnic cuisine market, taking its place along side such hits as Taste of India and Rawz. Cruz credits the quality of the food with drawing in a dedicated core of customers, bolstered by dozens of social media posts a day from diners in the restaurant.
"My customers help me every time," he says. "They take pictures, put them on Facebook and Twitter. All the customers do that."
The atmosphere—a quaint dining room with seating for just 80—helps create the sense that you're somewhere different, that this little restaurant is a hole in the wall, off the beaten paths of Morazan or near the sea in Trujillo. While it may be a bit out of the way and off the area's own beaten paths, like anything worth having, it's well worth the journey it takes to get there.
    Latin Food is located at 1102 Thomas Road, near the intersection of Thomas Rd. and New Natchitoches Street. Reservations are not required.