North Delta Food & Wine Festival
By Melanie Moffett
Sep 25th, 2015
0 Comments
453 Views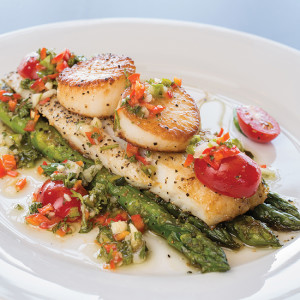 The North Delta Food and Wine Festival is a premier food and wine event making its debut in October 2015.  It is an event unlike any other in the region and will attract food and wine lovers who gather in Monroe to enjoy the best the region has to offer.  The main event, A Rare Culinary Collaboration of Award-Winning Chefs, is on Friday, October 9th from 6:00 – 9:00 pm. It is a three-hour tasting extravaganza in which visitors meander through displays and booths at Bayou Landing, set against the lush backdrop of scenic Bayou DeSiard. Celebrated chefs from across the Gulf South and representatives of the top wine and beverage brokers as well as craft beer enthusiasts and brew masters will be present with delicious delicacies and lively libations.
A Chef's Party hosted by Chef Cory Bahr at Nonna will be at 9:15 p.m. at 311 Hudson Lane after the main event.
Featured chefs include:
Jeffery Hansell – Oxlot 9 – Covington, LA
Tom Ramsey – La Finestra – Jackson, MS
Jason Brady – Wine Country Bistro – Shreveport
Cory Bahr – Restaurant Cotton & Nonna
Christopher Thames – Grand Coteau Bistro – Grand Coteau, LA
Mark Smith – US Foods Rep – Monroe, LA
Elise Wiggins – Panzano – Denver, CO
Blake Phillips – Restaurant Sage – Monroe, LA
Pat Nolan – Pat Nolan Catering – Monroe, LA
Chris McKnight – The Fat Pelican – Monroe, LA
Ronnie Ecklund – Waldorf Astoria – Key West, FL
Jim Smith – Alabama Seafood Marketing
Commission – Montgomery, AL
David Crews –  Delta Supper Club – Oxford, MS
Ty Thames – Restaurant Tyler – Starkville, MS
Rachael Genusa Dickey & Dylan Wallace – Genusa's – Monroe, LA
Thurman Dickey – Thurman's – Monroe, LA
Michael Banks – Lea's of Lecompte – Monroe, LA
Other events offered in conjunction with the main event include a Saturday morning 5K Dash & Dine and Walk & Wobble featuring stops along the way for Bloody Marys and Screwdrivers.  This event will take participants across the Ouachita River and through Downtown Monroe and West Monroe. The walk and run will start at 8:00 a.m.
The evening hours on Saturday, October 10th feature our Celebrated Chefs' pairing with chefs at some of Monroe's finest dining spots to offer exceptional multi-dinners paired with fine wine offerings.  Some of the restaurants will be donating a portion of their proceeds back to the area arts organizations of their choice. Participating restaurants are Cotton, Sage (2 seatings), Chef Pat Nolan's and Genusa's.  There will also be a cheese/wine pairing at Vieux Carré on Saturday afternoon.
On Sunday, October 11th, finish off the weekend with a brunch featuring Southern Fried Chicken and champagne at Restaurant Cotton.
Caroline Youngblood will offer a full series of studies for "Riverton,1937:Part II" as a three-day art installation during the North Delta Food and Wine Festival.
The entire affair is made possible through the generosity of area sponsors, restaurants, wine vendors, expert presenters and patrons. A group of community volunteers make this event possible through their tireless work and dedication to celebrating life in Northeast Louisiana through the community outreach programs of the Northeast Louisiana Arts Council.
    For more information visit the website at northdeltafoodandwinefestival.com, visit the Facebook page at www.facebook.com/northdeltafoodandwinefestival. Tickets for Friday, October 9th are $50 per person and can be ordered online. For more information, call (318) 397-6754.