Simply Lou: A Series of Unfortunate Events
By Katie Sloan
Jul 31st, 2017
0 Comments
96 Views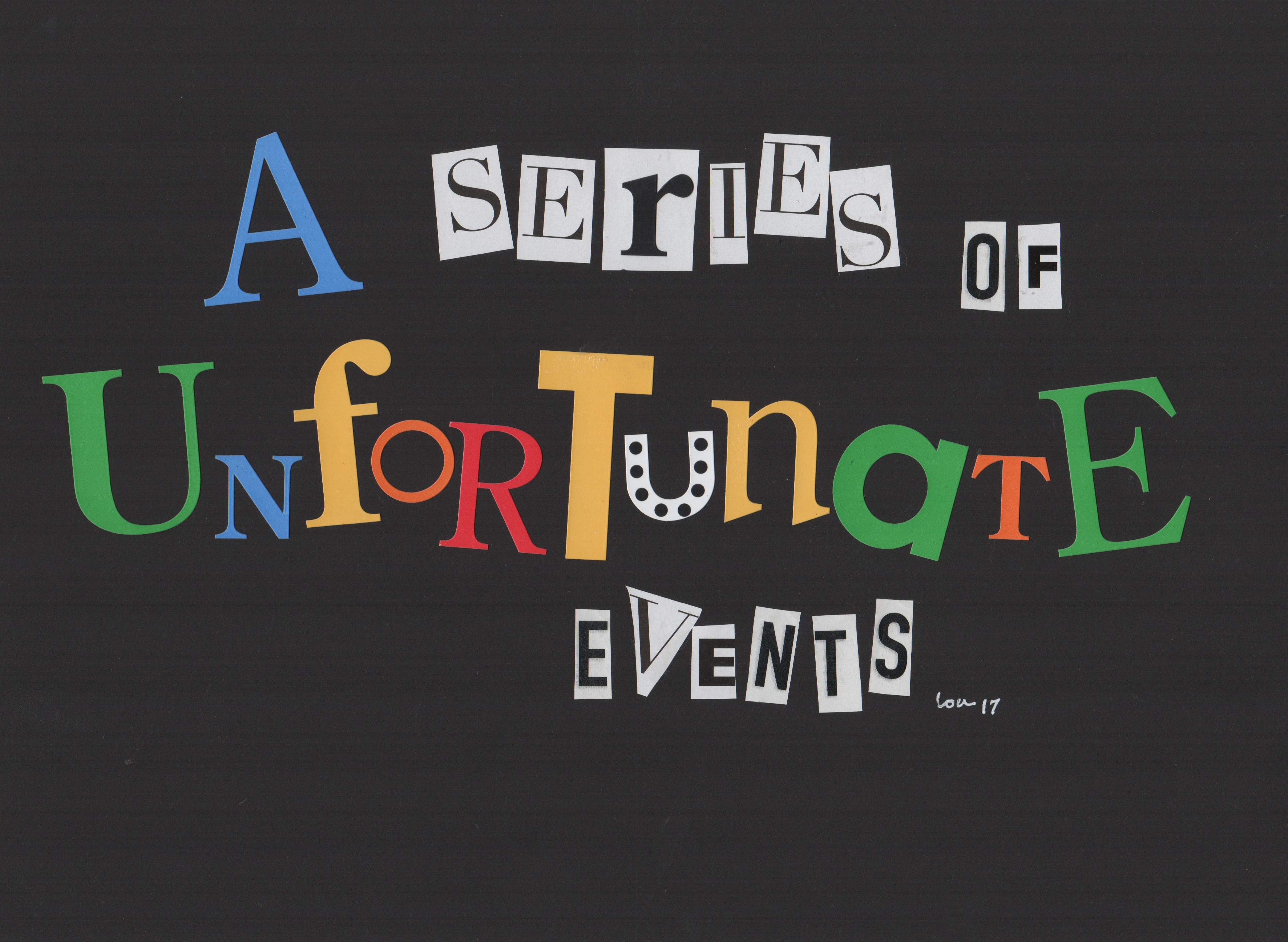 My intention for this month's column was going to be about how I had finished all my yard work, front and back, and everything looked like it could be on the cover of a magazine. I had such noble goals. But, through a month long "series of unfortunate events," things just didn't work out like that.
As I sit here writing this, I have started my July off recovering from food poisoning. Like a blitz attack, it hit me in the wee hours of Thursday morning. It wasn't pretty. I even scared my cats, as I lay moaning and groaning on the bathroom floor. They ran off and wanted nothing to do with me. I eventually crawled back into bed and slept as well as I could. When I did wake up, I felt like I had been run over by a big Freightliner truck. Since then, I've been eating my jello, drinking ginger ale and sleeping even more. Today I am trying to creep back into "the land of the living" and hopefully try to do a few "normal things."
The month of June was not full of "normal things." My dear Aunt Red passed away. She was 100 years old and had led an extremely full life. She had been in my life for 64 years and now, she's gone. We all knew it was coming, but, when it finally happened, it didn't make the grief easier. Aunt Red loved hard. She loved her children, her grandchildren, her great grandchildren, her brothers and sisters and nieces and nephews. We all loved her right back. There was not a time that I ever saw her that she didn't tell me, "I love you," and I always told her, too. She had lived through a lot good times and hard times, but she was always looking on the bright side. "Miss Ruby" was fun to be with, and I loved to pick at her. A few years ago, at an Art Crawl, she'd come to our gallery to see our show. A newspaper reporter took our picture, and I walked over to give him our names. When I walked back over to her, she wanted to know, "What did he say?" (She was nosy like that!) I told her that he asked about her and that I told him she was a former Vegas Showgirl! She believed me for several minutes and then said, "Lou, you ain't worth a "*#%$." That's how we rolled!
On the morning of her funeral, I was awakened by my grandson, Noah. He was visibly shaken and was telling me his Mama was about to have surgery! His Mama, my daughter, Carolyn had not been feeling well for several weeks and had finally gone to the Emergency Room. We took off for St. Francis and sure enough Carolyn was about to have emergency gall bladder surgery. As they wheeled her away, I had a moment of déjà vu. I remembered when they took my other daughter, Paige, to have brain surgery. For a moment, time was suspended, and everything was foggy and quiet. Then there were noises around me, I "snapped out of it" and found the nearest waiting room to sit quietly and say "Mama Prayers." It doesn't matter how old they are, they are still your child, and you count the minutes until you hear the news that it's over and they are alright. Thankfully, the surgery went well, and she is recovering nicely. I didn't get to go to her funeral, but I knew Aunt Red would have told me to "get my butt down to that hospital and be with Carolyn!" I wouldn't have been anywhere else, and I somehow knew Aunt Red was watching over us all, most likely winking at me.
Getting over gall bladder surgery would have been hard enough for anybody but, Carolyn and Ty were moving to another house. I pitched in as much as I could. I bought groceries, cooked and tried to keep everyone fed. I'm not able to do heavy moving anymore, but I managed to wrap her china and crystal and did what I could to help. They are now in their house, and Carolyn is still doing well.
During all the turmoil, it seemed like my cousins were all getting "surgical attacks!"  Every few days it seemed as if another one was in the hospital.  I began to wonder if there was some strange alignment of stars that had started all this. What were the odds?
My cousin, Brenda, is a true Southern Belle. She fell on her stairs and didn't just break her ankle, she crushed it. The most unusual thing about this was she had never, ever been in a hospital! She'd never had any kind of surgery, and she kept refusing the pain meds! There's an "Aunt Red" connection to this. She was always telling her grandchildren to "not get up on that dope!" And there was Brenda saying no to her pain meds, because she didn't want to get addicted! Unbelievable! But, Brenda came through her surgery and has brand new plates in her ankle. She's learning to "hop" in physical therapy, since she'll not be able to put any weight on her ankle for two months. I think she has enjoyed her stay! She likes the "room service!" I did tell her that she really doesn't need to be dancing on the bar down at the "Western Club" anymore. Well, that isn't true, but I think she needs a much better "cover" story than falling on some stairs.
My cousin, Judi and I are about as close as sisters, and we have been through everything together. She had a health scare this past month and although I didn't want her to know, I was very anxious about it. There was a wait involved and I really hated that part for her. When the glorious news came that all she would need to be just fine was a fairly minor surgical procedure, it was a time for celebration. She has since had her procedure, and I am so happy to report she is recovering very well, too.
For the "grand finale," one of my younger cousins and one of Aunt Red's granddaughters-in-law, had to have gall bladder surgery, too! What in the world was going on? Leann is one of the kindest young women and the mother of two little daughter. She also keeps my cousin, Casey in line! And very thankfully, I can say she is doing well, too.
Through all these "series of unfortunate events," I couldn't help but think of my Aunt Mayvonne. She is 96 and in a nursing home. She is made of the same "tough stuff" that my Aunt Red was. She's the last of 7 brothers and sisters who remained close and stuck together through "thick and thin." When I talked to her the other day she demanded, "Why don't you ever call me?" I laughingly told her that I didn't have her phone number! I knew her being "bossy" was a good sign! If you think "Ouiser Boudreaux" was a character, you haven't met my Aunt Mayvonne! And yes, that is her real name, no first or middle name, just "Mayvonne." I have yet to hear or meet another person by that name!
The Fourth of July has arrived and I am getting better from food poisoning. I don't imagine I'll be enjoying any barbecue, potato salad, baked beans or some scrumptious dessert. I'll look at everyone's fun on Facebook. I can listen to one of my favorite songs by one of my favorite artists, Robert Earl Keen and just dream about one of my favorite foods….
"Barbecue sliced beef and bread, Ribs and sausage and a big Cold Red, Barbecue makes old ones feel young, Barbecue makes everybody someone, If you're feelin' puny and you don't know what to do Treat yourself to some meat… Eat some barbecue!"
"Barbecue" by Robert Earl Keen
Night has fallen, and as I sit here eating jello and sipping ginger ale, the fireworks "war" has commenced in my neighborhood. Some are so loud, they shake my house and rattle the windows. Others come "screaming" down the street.  It's the Fourth of July and everybody's having fun. I'm all for that, especially when I can stay inside where it's cool and not deal with the mosquitos! I've got a classic Fourth of July movie on, "Independence Day: Resurgence" and it's got all the good stuff: big, ugly scary aliens and their big, ugly spaceships. Of course, we win! God Bless America!
So, to paraphrase "The Star Spangled Banner," I can see the "rocket's red glare, the bombs bursting in air" right here in my little house. May that Star Spangled Banner wave over the land of the free and the home of the brave! And may none of you have a series of unfortunate events! See y'all next month!