Stone House Eats
By Katie Sloan
Sep 25th, 2017
0 Comments
1393 Views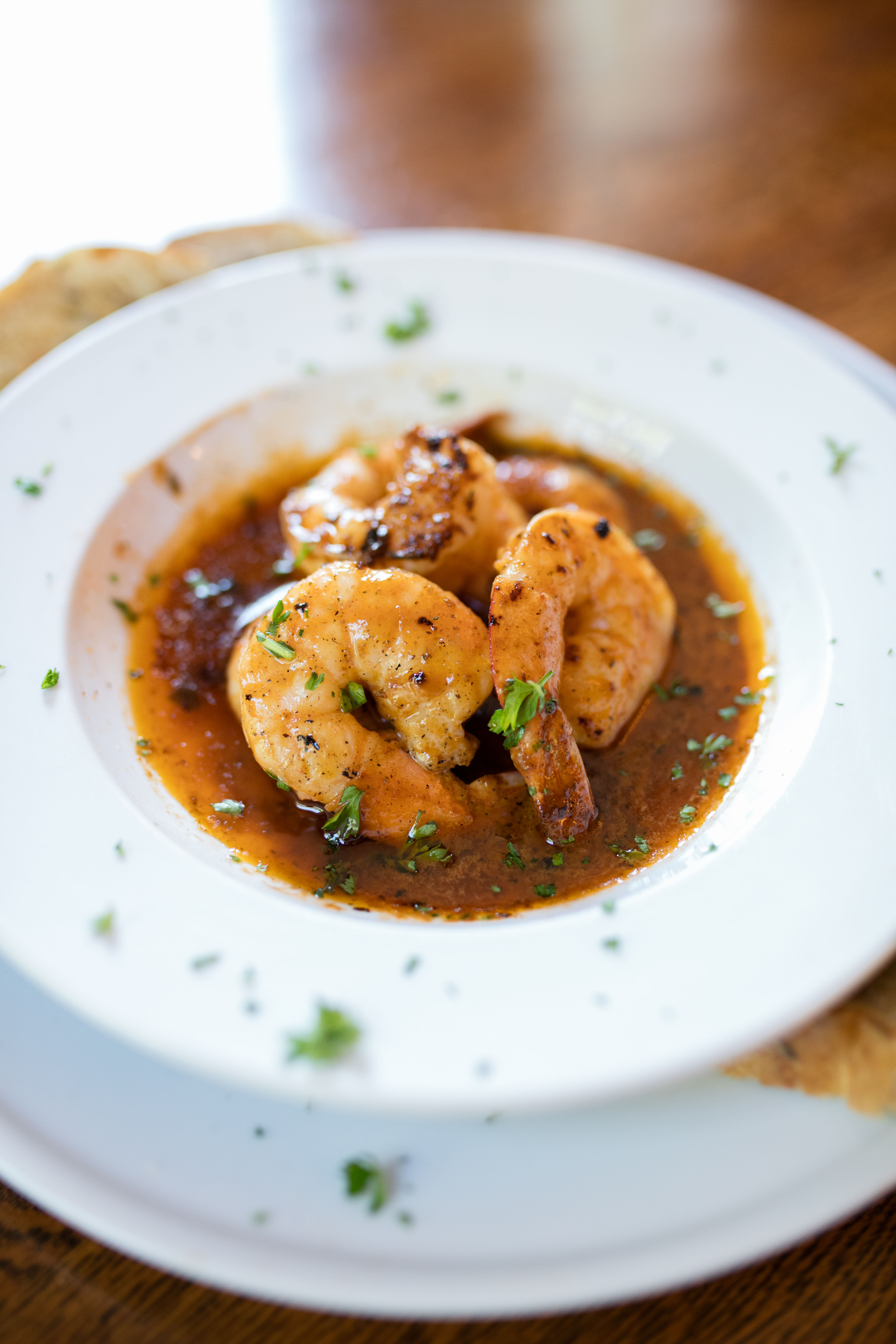 Article by Vanelis Rivera, Photography by Martin G Meyers
Clélie and Henry Stone speak to BayouLife about their restaurant in Rayville that is based on faith, family and fellowship.
In Rayville, Louisiana, an unassuming home-style restaurant awaits your company. Owners Reverend Clélie Stone and her husband Reverend Henry Ryall Stone have created a food ministry that speaks to faith, family, and fellowship. The beginnings of Stone House Eats is the epitome of faith in action. The married couple would constantly fantasize on the what ifs of owning a restaurant uniquely tied to their culinary taste and vision. The consistency and saturation of such thoughts emboldened Clélie to pave her own direction. She became a seeker, considering any opportunity as a step toward the proverbial door that would lead to her ambition.
Clélie began her cooking career at a Christian camp in Mer Rouge, Louisiana, and also shared another kitchen at a church to kickstart her catering business. Through the constant hauling of appliances and food, she quickly learned that, "You can't share a kitchen."
Word of mouth led Clélie to the current owners of the Stone House Eats property, who took a chance on the self-made chef. Thanks to a $5,000 loan from her uncle, Bubber Brown, Clélie was able to sign the contract at the end of December 2014.
One step at a time, as if stone by stone, Clélie and her husband began preparations for their opening. "I had one employee. I interviewed one person and I hired that one person. It was a step of faith every day," she indicated. Claiming that their preparatory measures were the "world's worst business plan," the couple kept trudging through, working from five in the morning to late evening, finally opening the doors of their restaurant on February 3, 2015.
On day one, Clélie's advertising strategy included baking mini bread loaves, suiting up in a grey chef coat and her mother's pearls, and walking around the block offering neighboring businesses a loaf of bread and her business card. Faithfulness became the Stones' business model. Using her sarcastic wit Clélie noted, "We just opened the doors and believed that people would risk their lives and come here and eat." In a more declarative tone, she followed with, "Making that bread every day. Being open. Making contact with people. It's hard work, but good work."
Clelie's dive into the restaurant was not a random impulse. Her grandfather was Justin Wilson, PBS TV personality who had his own Cajun cooking show. Wilson was known for his fictitious Cajun persona. While Clélie may not have adopted her grandfather's preferred aesthetic of a light blue button-up and cherry red bow tie and overalls, she shares his reverence for "regular old people food."
This cooking pedigree also has origins from her maternal line. Her Uncle Bubber owns Panola Pepper Corporation in Lake Providence, Louisiana, a company that began with family recipes, particularly the "time honored secret recipe for Panola Gourmet Pepper Sauce." He also recently opened Providence Foods. The shop features specialties including "sliced green tomatoes, tomato relish, jalapeno relish, chow-chow, barbecue sauce and other vegetable and relish medleys," some of which are for sale at Stone House Eats.
When you walk into Stone House Eats, you are walking into hey y'all comfort. Walls adorned with black and white family framed-photos, porcelain and wine cork decor, white-brushed brick fireplaces, and a motley of wood dining sets, make you feel like you can lay down your load. Indistinct sultry smells from the kitchen permeate the two cozy dining rooms that comprise the dining space. Expect Monic, long-time employee and sweet tea specialist, to greet you as one would an old friend. Say yes to her sweet tea brew, guaranteed to refresh with hints of mint and a special addition of Earl Grey.
Clélie, the only cook, handles ingredients with intention, precision, and confidence in spite of having no formal culinary training. Her dishes demonstrate a keen refined palate, an exciting exploration of common ingredients, and imaginative pairings. Unmistakable passion seeps from the harmony of her food, the dining experience, and the family's eagerness to serve. "We want people to be blessed by the food, blessed by the company, and blessed by us as we serve," Henry conveyed. Ingredients are fashioned with patience and care, arising from Henry's belief that "the passion and the power, the charisma of a meal, come from the work that is put into it."
Currently only serving lunch, the menu at Stone House Eats changes weekly, featuring stunningly balanced items such as oven-roasted chicken carbonara with fresh garden veggies, Clélie's take on muffuletta made with their own bread and olive spread, and meatloaf with mashed potatoes and sautéed cabbage dressed with a sweet and sour tomato sauce flavored with Panola Gourmet Sauce. Their extensive lunch items are promoted on their website and Facebook page, and are sure to entice an array of tastes.
Guided by the transformative significance of coming together as a family at the dinner table, Clélie introduced First Fridays Steak and Seafood night. She believes, "the family meal is the first place that order is established. So much happens around a dinner table. The food is never the star. It is always the people." Henry added, "We want people to sit down and have conversations. We think of this as a ministry."
Undeniably, this occasional, reservation-only, fine dining opportunity at Stone House Eats is not one to leave on your to-do list. Last month's menu was artistically crafted. A charming starter conceptualized by their daughter Zöe arrived after drink orders: mini honey-dill biscuits, an ingenious pairing.
Appetizer options included barbecued jumbo shrimp cooked in a fresh house-made barbecue sauce of tomato, finely chopped veggies, butter, white wine, and seasonings. This homemade barbecue medley is the type of sauce that does not need a protein. It's run-down-your-chin good.
Another savory appetizer to delve into is the Catfish Quenelle with Creole Crab sauce. This airy, fluffy delight is made from a mix of catfish, rice flour, and seasonings served with a house-made creamy creole sauce with crab meat. You've had nothing else like them! Clélie dubbed them, "A dumpling on steroids."
The Stones strive to buy local and fresh products to make as much as they can from scratch, which is what makes their offerings superior. Henry claims that if they find a better product, they often will change to that.
The meat from their aged Angus ribeye is from Robinson's Meat Market in Rayville. A 16-ounce ribeye, seasoned and cooked to order, rests amid twice baked potatoes filled with a creamy mixture of house-made pimento cheese – a velvety experience-and roasted asparagus spears tied with a thick cut of bacon, also from Robinson's. Another favorite entrée is the seafood crepe with oysters Rockefeller sauce. Two enticing crepes are filled with a creamy fusion of shrimp and crab situated on a creole sauce, topped with oysters Rockefeller sauce, and plated with your choice of asparagus or savory-sweet green bean bundles.
Each entrée is served with your choice of either a house salad of mixed greens, purple onions, grape tomatoes, and your choice of housemade dressing, or the house wedge salad with blue cheese dressing, bacon crumbles, and shredded boiled eggs.
Ending a first Friday dinner without dessert would be an unfortunate mistake, as Clélie masterfully crafts a dessert lover's paradise. On the list of three items is a chocolate mousse cake roll with chantilly cream, white chocolate bread pudding, and personal pecan pie with bourbon vanilla ice cream, a favorite among regulars. It's a browned-butter pecan pie baked in a muffin tin and served warm with bourbon vanilla ice cream.
Such an elaborate three course menu merits a lasting eating experience, which is why Henry makes it clear that the Stones are not in the business of "pushing people in and pushing people out" of their restaurant. If you "want to come in and eat and sit for two hours, please have at it." The Stones want you to stay, promising hot cups of coffee while they clean up.
The Stones have also extended their Stone House Eats kitchen in the form of fridge and freezer items that can be ordered for pick-up at the store. Fridge items include fresh tarragon chicken salad, house made pimento cheese, house made bread (regular or flax-seed loaf, made fresh everyday); meanwhile, the freezer is stocked for your picking with cheesy chicken spaghetti, crawfish, Louisiana red beans and rice, fresh lasagna, and, customer favorite, chicken pot pie.
Monroe hopefuls can take advantage of special deliveries made to Arlette at 1603 N. 18th Street, usually on Fridays. Deliveries are listed and scheduled on the Stone House Eats website. These deliveries are order-based and must be received the day before delivery.
Whether for lunch, first Friday dinners, or any of their plentiful catered events, the Stone House Eats dining experience is a collective effort: Husband, daughter Zöe, son Nathan, Monic, and kitchen hand "Vee." "Everyone is required to multi-task. You don't just get to be in the corner and do the salad. Everyone needs to go over everyone else's steps so that we are covering each other," explained Clélie.
This seemingly humble family establishment is a stronghold. The Stones have weathered the challenges of owning a restaurant with grace and incredible fortitude. It is not a secret that the restaurant business is not for the faint hearted. "We think about quitting all the time, but in the end we like taking care of people. We think of this as an extension of our table," affirmed Henry.
Clélie's message is one that envelops an entire community. She credits the restaurant's success to the town of Rayville, alongside the parishes of Richland, Morehouse, and Madison.
"They have been incredibly generous and kind to us. If we enjoy any success it is because of those good people!"
Eating at Stone House Eats is partaking in the grace-filled simplicity of communing at a table with good food and good conversation–The priceless moments that become the pillars of our lives.
Stone House Eats is located at 828 Julia Street in Rayville, Louisiana. Learn more about their lunch hours and their next First Friday Steak and Seafood night on their website, www.stonehouseeats.com. Find them on Facebook or reach the restaurant at 318.267.4457.