Style Through the Decades
By Melanie Moffett
Aug 28th, 2015
0 Comments
748 Views
Columnist and writer Lucy Mangan once famously opined, "The march of time is relentless and unforgiving, is it not?" Taking a few minutes to catch your breath at the MAC, it may seem like Mangan is onto something. But we're not so sure. Entered into evidence to the contrary: this year's selection of remarkable individuals from all walks of life who, while growing older gracefully, seem to have arrested time in its tracks. From the college girl barely embarked on the journey of life to the grandmothers, taking her time in looking back on a remarkable life, these women epitomize everything that is style and substance. Professionals, homemakers and quite often both, each of these special ladies brings into the world a certain indefinable allure, and they're more than a handful when you put them into a room together. Just don't ask them to put their fingers on how they got here or where they're going, because a number of these women are hyperfocused on the now.
article by Michael Devault | photography by Martin G Meyers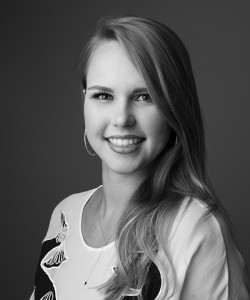 Rachel Ledbetter
Texas Christian University is hardly the place one might expect to find a stylish young Monroe woman who is intent on becoming a speech pathologist. Yet, these days downtown Fort Worth is the playground for Rachel Ledbetter, a Neville graduate who learned a lot about style from her mother, Dee. Rachel is the first "legacy" in the BayouLife "Style Through the Decades" annual, and it's easy to understand why. She's simply down to earth with a refreshing optimism often missing from college kids.
"Pretty is as pretty does," she says with a laugh, advice she got from her mother. For Rachel, pretty isn't so much about a look, it's about everything else. Maybe that's why her style is uniquely hers, a tip she underscores by suggesting you try not to dress up your age. "Match your style to your personality. Keep not only age appropriateness, but to also think of it in the long run as you age," she suggests. Even though she's barely more than a girl herself, Rachel has a bit of wisdom for the younger crowd coming up behind her.
"Less is more. I wish someone had told me that when I was growing up," she says. She pauses to think back, and then she laughs. "You don't necessarily know your style, what looks best on you at a young age or what to do as you're maturing. There are many times I know I overdid it. I look back and I think, 'What was I doing?" She doesn't dwell, though, and instead incorporates the advice into her own, almost entirely practical aesthetic.
On the practical front, she's already brand-loyal. Open Rachel's handbag, and chances are you'll find Timebomb, a coverup she says she is never without. The first make-up product she owned, she describes Timebomb as her "go-to" and "in every purse I own." When it comes to clothing, she's equally loyal to one name: Alexander Wang. But her loyalty to the House of Wang isn't because he's a celebrity designer or a recognizable name. Instead, it's far more practical.
"It's perfect in every way for me," she says. "I love that it's kind of edgy, but classic. It fits you like a glove and shows off all the right parts of your figure, for me at least." Edgy, classic, youthful exuberance. Sounds a lot like someone we know.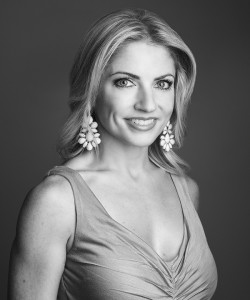 Courtney Wetzel
Courtney Wetzel is…well…long. Gracefully long, to be sure, but when she enters a room, you are immediately impressed by clean lines and a flowing, graceful figure. It's a descriptive she immediately shrugs off in favor of a bit of history. "My dad worked in Oil and Gas," she says. "I am not a fancy girl."
Growing up in Natchitoches as a young girl and, eventually, graduating from high school in Meridian, MS, Courtney has seen her fair share of the South.  She holds degrees in graphic communication, with dual master's degrees in studio art and special education. Married to the dapper Zeke Wetzel, Courtney laughs about her husband's reputation. "He spends more on his clothes than I spend on mine," she says. "And his beauty products are…well, you just wouldn't believe."
A certain agelessness defines Courtney's signature look. She doesn't wear much makeup, instead allowing her skin to do the work. Beauty is inner, not something you put on, and Courtney has that in spades. "It's knowing yourself and not comparing yourself to others," she says. "Once we start comparing, we start to see ourselves in a different light. It's important to know yourself, your likes and dislikes." She does have one beauty product that she suggests no woman live without. "Vasoline," she says flatly. "Since I was 10 years old, I have put it underneath my eyes, because I once met an 80-year-old woman with beautiful, wrinkle free eyes and no crow's feet. Her secret: Vasoline." She's also followed the advice of her orthodontist who, 25 years ago, told her to wear her retainers every night.
Courtney is the mother of two children, a girl (7) and boy (6). Between the busy days filled parenting and myriad activities that go with being a professional artist, wife of a doctor, and supporter of all things community, she leads a busy life. Perhaps that's why she gravitates to the simplicity of Coco Chanel's look and designs. She dispenses Chanel's advice about accessories. "Put on all your jewelry and accessories you want to wear, then take one piece off, just to make sure you don't overdo it," Courtney says. She also has some practical advice for girls on a budget.
"You don't have to be a fashion prisoner due to a modest budget. There are always great finds out there, from second hand stores to eBay. And don't put this in there, but," she says, leaning over to share a big secret. "Dirt Cheap is the best thing going in Monroe, Louisiana."
Therese Nagem
Therese Nagem strikes an elegant pose, leans in slightly, and smiles. She's not hamming for a camera but, instead, it's about you. With the moves of a skilled communicator, she's drawing you into her world, her sphere. There's a certain international quality in her mannerisms that at once embraces coy, shy, aloof, and intimate. Meet her once, and it's easy to see Therese the Attorney, Therese the Retailer, or Therese the Mom. And she accomplishes all three at once. A Winnsboro native, she studied law at Tulane University, is married to Baton Rouge food impresario Sammy Nagem, and mothers their two children. Oh…and did we mention she's one of a trio of partners in Vieux Carré Market?
It seems there's not much Thérese can't accomplish in life, and it's this confidence and boldness that immediately strike you as something befitting Marlene Dietrich in a 40's film noir. Buried in that, a certain resolve. "We're all getting older," she says. "Do it beautifully. Do it gracefully."
Part of growing older gracefully and beautifully requires effort, though. That means exercise and eating well. Also, Thérese says women should spend more time outside. "I think it's good for you mentally and physically," she says. But she also cautions it's easy to overdo exposure, adding, "Take care of your skin. We're not getting any more. And if we take care of it, it will take us throughout our lifetime." She recommends TNS Serum, by SkinMedica. While the product works, for Thérese it's not just about the efficacy. "It's more internal. It gives me confidence in my skin."
Like so many other women, Therese relies on the simplicity and elegance of Coco Chanel, her favorite designer. "When I was an attorney and I dressed, Chanel was my favorite," Therese says. "It was all I'd ever wear, shoes, handbag, everything. I don't dress like that any longer, but I still try to keep it simple and elegant." Elegance indeed, as Therese is a striking figure in the black-on-black ensemble accented tastefully with yellow gold bangles and bracelets.
She shares her one piece of advice with women with the same confidence as a lawyer, in a single, terse instruction: "Put on your lipstick."  It's not about appearance, she says, but something deeper, something that serves as an outward reminder of that inner spirit. "It empowers me to do whatever I need to every single day."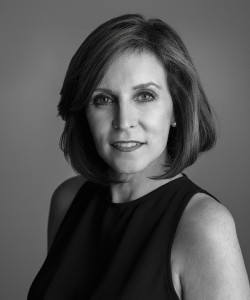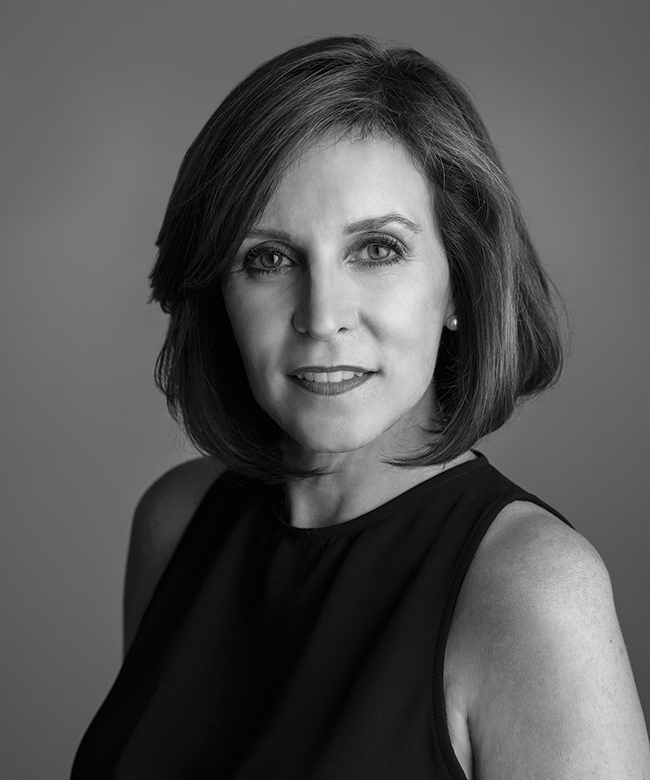 Tammy Johnston
Tammy Johnston moves with an ease  and effortlessness befitting a dancer, or maybe an athlete. Perhaps that's because she's wiser than she lets on about how best a woman can maintain beauty through the years. "I do not think I am the one to answer a question about ageless beauty," she says in protest, quickly adding, "Stay active. Play tennis, move around, be happy and most of all, enjoy where you are. Enjoy the journey."
Tammy's journey has taken her from Bossier City, where she grew up, to Ruston, where she's the wife of Dr. Lamar Johnston. Together, the couple have raised two children—a son (27) who is studying medicine in Dallas, and a daughter (25) majoring in English at Ole Miss. She, too, quotes her mother's adage, "Pretty is as Pretty does," and suggests a source for beauty that doesn't come in a tube. "Your beauty comes from within, from what's inside. It's how you treat others," she says. And watching her interact with the people around her, it's quickly apparent what makes Tammy a beautiful woman.
Adorning her ears are a pair of pearl studs, an accessory she says she can't live without. Simple, elegant and classic, Tammy says they're the perfect accessory for pretty much anything she wears. "I wear them all the time," she says. That timelessness seems to be a theme with Tammy and the other women isn't a coincidence. For Tammy and the 2015 class of Women Through the Ages, beauty isn't in the eye of some unknown beholder. Beauty is in the here and now. "The main thing is staying active," she says, cautioning women against slowing down. "Be a part of things and enjoy it along the way, no matter what it is, the good times and the bad alike."
A fan of Tory Burch, she demurs when pressed on why. Instead, she deflects to questions of individuality. "I'm not really a label person. Instead, I try to pick what looks good on me," she says. Whatever she's doing, whoever she's wearing today, it works. She's striking and hardly betrays forty, much less the fifties she's representing. Maybe it's the simplicity of her clothing or those pearls. Or maybe, it's simplicity of a regimen driven by her mother-in-law. Ponds Cold Cream and Dove Soap, which she says are the only products she swears by.
"It's clean and simple. Simplicity is the key," she says. "It's too easy to get too far into it."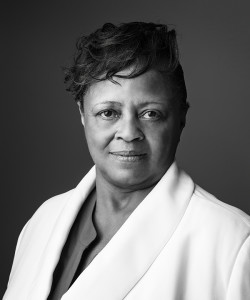 Martha Hunter
Martha Hunter knows a thing or two about feeding the soul. She should, after all, because she's the first lady of Antioch No. 1 Baptist Church in Rayville. A lifetime as a pastor's wife has taught her a thing or two about beauty, about style and about how quickly things change. She quickly defines beauty in terms of antonyms. "What makes a person 'ugly' is an attitude," she says. It's advice she's dispensed for years as a paraprofessional with the Richland Parish Schools, where she focused her efforts on building self-esteem in children. "I tell them they're pretty; ask to see that smile. We take pictures and put them in a frame, hang it on the wall. That makes them feel special."
Over the years, Hunter's noticed a shift in fashion, especially on Sunday mornings, a time reserved for when people typically don their Sunday's best, when people approached the act of worship with finest attire and a sense of appropriateness. She attributes part of this shift to attitude. "We've gone so far from that, where now we wear almost anything to church," she says. Older church members and leaders are still trying to offset the slide, leading by example. "We're wanting to set a trend for the younger ones, to show them there are certain things you wear to church and certain things to wear out of the world, apart from it."
She's not against makeup, but she doesn't use much of it. A little lipstick and maybe some color on her cheeks. Even without makeup, though, she's vibrant, her cheeks flushed and alive. It's a vision that underscores her core philosophy. "It's not what's on the outside," Martha says. "It's what's on the inside, coming through and showing up on the outside."
In all things she does, Martha approaches life with a sense of reverence bordering on worship. That's not just because she's a pastor's wife. It's more internalized, more "real" for her. "I try to be me, but I want people to see the Christ in me," she says. There's a strength underlying her calm elegance and subtle demeanor, something akin to empathy, as if no matter what someone is going through, she understands. "I've been through things, as well, and I can identify with them on a lot of things."
Maybe this is why Martha is more than a typical beauty. Her's is a beauty that comes from an almost intangible place. Maybe this is what grace looks like.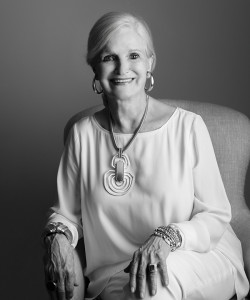 Pat Jordan
She's poised, measured, stylish and demure. At the same time, she's none of these things, and is boisterous, excitable, casually classic and loud. Homemaker, entrepreneur, fashion maven, comfortable in sweats, world traveler, homebody. Any one of these accurately defines her, and every one of them in some way fails miserably to capture the study of contradictions that is Pat Jordan.
A West Monroe native, Pat reveals she not only went to West Monroe High School in its first class, but she was the first Miss West Monroe High School, a fact she proceeds to beg us not to repeat. A cacophony of objections arise, and she eventually relents—grudgingly. If there's anything Pat dislikes, it's bragging, and she feels a little like it's bragging on herself. She's so much against talking about her life and experiences—she raised children, went to college, was a marketing executive and traveled the world in what she herself admits has been "an amazing life"—that it's almost impossible to draw out any details. A name slips here and there—Tom (Ford), whom she knew and about whom she refuses to speak for any length, and a half dozen other designers and style luminaries—but she's not about all that. Instead, focusing on that inner self is what has helped Pat define beauty for six decades of women. "Beauty was not a big thing in my house. It's about being yourself, being natural," Pat says. "Mother always said just wear a smile and be yourself. And maybe sit up straight and wear red lipstick."
She keeps her hair back, mostly, pulled into a tight pony tail that helps frame her face å la Jackie Onassis, and when she speaks it's hard not to notice the emerald ring glinting under the lights. A large, emerald-cut emerald sits in a nest of smaller, white diamonds, an elegant cocktail ring for an elegant woman, the ring is the one accessory she almost never removes. It reminds her of her son, Greg, who she lost almost ten years ago. "Greg was going to buy me, before he died, an emerald ring. He told me 'Mother, I want you to have a pretty emerald ring," she says. One day, not long after he passed, she was traveling with Victor and Marie Cascio when she found it. "I said, 'Thank you, Greg,' and bought this emerald ring."
Perhaps that's what she means when she says finding happiness and putting it into the world. "Be proud of who you are, and try to make everybody happy. Forget the small stuff," she says, and she avoids the clichéd it's all small stuff, underscoring that, sometimes, it's not small. Instead, even in those moments, Pat says be joyful. "Portray happiness. And I've had a lot of reasons not to be, but that, to me…wear a smile and face the world."