The One That Didn't Get Away
By Melanie Moffett
Mar 2nd, 2016
0 Comments
535 Views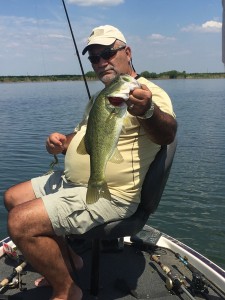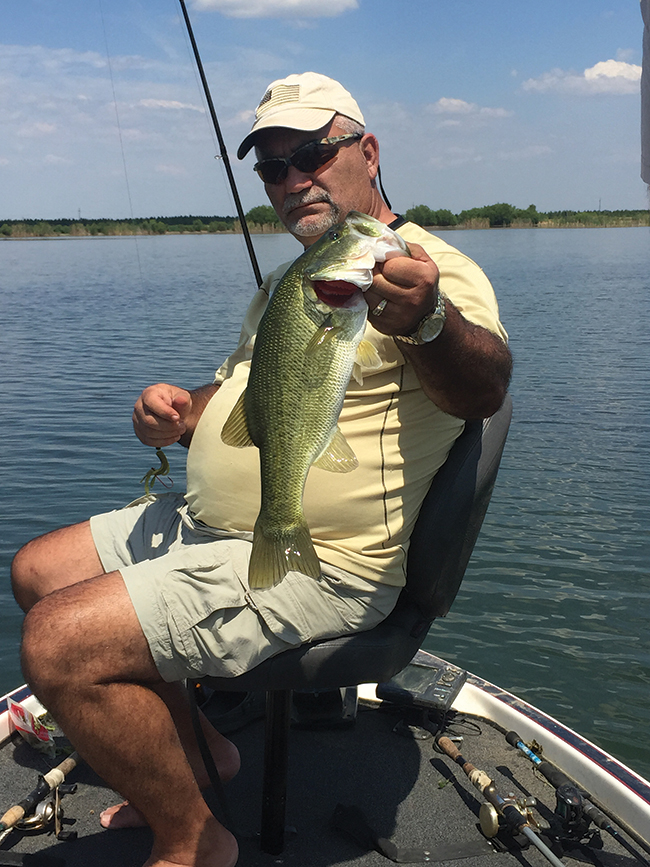 article by Dan Chason
If I had to pick my favorite month of the year, it would be a complete toss-up between March and October. The only issue with March is deciding whether to pick up the turkey gun, my bass rod or my crappie pole. With October, it is hard to beat the changing weather and the start of bow season. But March is every angler's alarm clock as it is time to get after spawning fish.
In North Louisiana, our weather can be as aggravating as it comes. Just about the time you would think all is right and the fish are going to be doing their thing, it changes into high winds and a cold arctic front that changes everything. One of the most frequent questions I get from bass anglers is what to throw and where do I go?
Back in 1992, when we began broadcasting on radio and television, there was a certain segment of listeners who didn't appreciate the sharing of this information to the general public. In our area, fish secrets are kept and very few folks will share point blank information on how to catch the big stringers of bass that make the newspaper and tournament scales. What I will share this month will hopefully help you decipher the question that is on everyone's mind. What do I tie on and where do I look for that consistent bite when the weather is unpredictable.
In the Spring, water temperature is everything. There are two other factors that will have an impact on a consistent bite: Barometric pressure and the moon phase. Let's start with the basic question and that is where to go. If you fish a lake like Lake D'Arbonne, Lake Claiborne, Caney Lake or Cheniere Lake, the choices are pretty standard. If you start looking at a waterway like the Ouachita River, the choices change as current, high water and accessibility to spawning areas will change those choices. Whatever impoundment (a lake with banks where the water level stays constant) that you choose, always – and I mean always – start on the Northwest side of the lake. A variance of just a few degrees can make a huge difference. By staying on the Northwest side of the lake, you will find warmer water due to the sun remaining on it for longer periods of the day after sunrise. The optimum temperature for pre-spawn is 55 degrees. Warmer water will be a bonus. The way to tell if you are in the right area is being able to see male bass on the beds. If you don't see a male bass on a bed, you are too early or in the wrong area. What do you do if you see beds but no fish on them? That merely means that a cold snap or a decrease in water temperature has pushed them off. Simply back off and fish away from the bank. If you do have a male bass with a female on the bed, you have to catch the male first. If you are on a lake with no slot limit, always keep the male before trying to catch the female. She will not bite if the male is still on the bed as he guards the nest. After catching her, release both and they will return to the bed to spawn. Backing up a bit, you may ask which is the male? The male is going to be very aggressive and is the smaller of the two fish. Catching a male and keeping him before the female arrives disrupts the spawning process. Yes, another male will take his place eventually but keeping these two love birds together is important for next year's supply of fish.
So now you know what area to concentrate on. The Northwest area holds true in lakes, ponds and large impoundments. I'm not saying always go to the north in a large body of water. I'm saying, for example that if you are in a creek on D'Arbonne, go to the Northwest side. There will be warmer water. Another way to find warmer water is to look for stained or muddy water. Discolored water is warmer and will have the most aggressive fish. The factors that change this behavior is the moon phase. The best time to fish with a jig is right before and right after a full moon. Crawfish hatch on every full moon, so bass are keying in on them during this time. I stay away from any other presentation during this time as my bites increase by matching what they want to eat. I also want a falling barometer. Fish are very sensitive to a falling barometer as their position in the water column is dictated by barometric pressure. Fish have an air bladder which allows them to stay parallel when swimming. Their behavior on a rising barometer changes as they will get tight to the cover or suspend to get relief from this pressure. If you are fishing spawning fish shallow, the barometer can give them lock jaw quicker than any other factor. How do you tell if the barometer is rising? This occurs after a front has passed and is apparent with high blue skies. If it is cloudy and the wind is blowing, you have picked the right day.
So what do you throw? I have four lures tied on during this premium fishing time:
A pig/jig combination, a Super Hog, a crawfish colored rattletrap and a shaky head. Nothing else. Now some may opt for chatterbaits, spinnerbaits or some other type of shad imitation. Remember to match the hatch. Crawfish are the prime forage with a close second (near the end of the spawn) would be bluegill or bream pattern.
The key in colder water is to fish slow….then slow down. A fish's body temperature is the same as the water. Ask yourself this question: When it is really cold, do you move as quickly as you do when it is 90 degrees? Neither does a fish.
Please remember to catch and release, so that big bass is there for another day and is there to reproduce. It is hard to release a trophy bass and a trophy to one may not be to another. Take a photo, measure the fish and release. A replica mount looks the same as the real thing. Just remember these few tips on your next outing, and I hope to see you photo of the one that didn't get away.